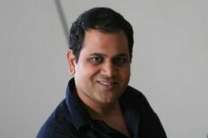 Event Producer
18 Years in Showbiz
2020 was a big year for Auckland's Dharmesh Parikh. His legendary Bollywood events company Rhythm House turned 18 – that's 18 years of showbiz, and bringing the glitz and glamour of India to Kiwis and immigrants all the way from Cape Reinga to Bluff.

First launched in 2002, the company has gone from strength to strength, and is now considered to be New Zealand's leading Bollywood, multicultural event and film production specialist.
For the ultra-talented and highly passionate Dharmesh, it's been one heck of a ride.
"We started out helping out local community events, a few Bollywood concerts and setting the foundation for the diversity stage for ASB Polyfest in 1998, but it just grew and grew," says Dharmesh.
"We've produced and managed events not just in New Zealand, but across the South Pacific, and in addition to Diwali and community events, we've taken on Bollywood feature films, the Holi Festival of Colours, charity dinners, the Style Me Fashion Show at Rangitoto College, and numerous Bollywood concerts starring world-renown Bollywood actors, singers and musicians."
Rhythm House also produces the cultural extravaganza, Miss IndiaNZ, one of the hottest events on the social calendar of many Indian-Kiwis.
"It's been an amazing journey. From coming up with creative concepts to putting together detailed event plans, Rhythm House has been at the forefront of showbiz in New Zealand. Alongside commercial national and international event management and production services we've provided some amazing opportunities for local talent to launch careers in the entertainment industry."

This is no mean feat considering when Dharmesh first came to New Zealand at the tender age of 10 he was illiterate and struggled to fit in to his new home country.
"To try and stay connected to our roots my brother and I watched endless Hindi films, and I longed to be part of that industry in some way."
And so the seed for Rhythm House was born. Dharmesh began taking Indian music classes, returning to India for a six-month stint to work with a top Indian music teacher. He started getting picked up to perform in bands and got his first big break in 1996 performing on stage with Bollywood's Salman Khan and Dharmendra at Auckland's Logan Campbell Centre.
"That was such a buzz and it definitely gave me a taste for showbiz! Then promoters started giving me coordinating responsibilities as well, and I loved that even more. I began to pick up more work as a coordinator in the entertainment industry than I did as a musician, and Rhythm House grew from there!"
When it came to choosing a name for his newly-created business Rhythm House was the obvious choice."Rhythm House was a music shop in Mumbai which I always used to go to, during my frequent hunts for new audio cassettes and magazines. There's a scene in one of my favourite Bollywood films where the actress mentions she bought her cassette from Rhythm House. I just loved the way she said it, and this name will always remind me of where it all began for me."
And what does the future hold for the dynamic Dharmesh and his thriving business?
"I'm very fortunate to have developed a great network not only in New Zealand but in other countries, and I've genuinely loved building Rhythm House up to what it is today. We are extremely proud to have generated a good portfolio of regular events, but for us, the true measure of success is when we get calls from past clients wanting us to work on another project with them. That's the real buzz!
"My passion for the entertainment industry will never wane, and I hope to keep producing spectacular events and sharing the vibrant culture of my Indian heritage through Rhythm House for the next 15 years to come!"
Take the headache out of organising your next event. Call us on +64212727454 to find out how Rhythm House will make it a show-stopper. We're always excited for new projects and partners so hit us up with an email or just say hello.